Grace Baptist Church exists to make disciples of Jesus through WORSHIP of God, EQUIPPING believers, living in COMMUNITY, and SHARING the gospel with the world.
Our mission is rooted in the mission that Jesus gave to His Church (The Great Commission).
And Jesus came and said to them, "All authority in heaven and on earth has been given to me. Go therefore and make disciples of all nations, baptizing them in the name of the Father and of the Son and of the Holy Spirit, teaching them to observe all that I have commanded you. And behold, I am with you always, to the end of the age." 
Matthew 28:18-20 (ESV)
Worship
We believe all of life is to be about the worship of our triune God, therefore worship is a driving force of everything we do.
Corporate Gatherings
We express our worship through gathering together to hear God's word, declare His glory in singing, remember Jesus by observing the Lord's Supper and Baptism, and reflect and respond by the power of the Holy Spirit.
Personal Devotion
We express our worship through personal devotion to God as we seek to be obedient to the teachings of Scripture and pursue holiness and maturity in Christ. This happens as we practice spiritual disciplines (study of Scripture, prayer, fasting, confession, rest, submission to godly leadership.)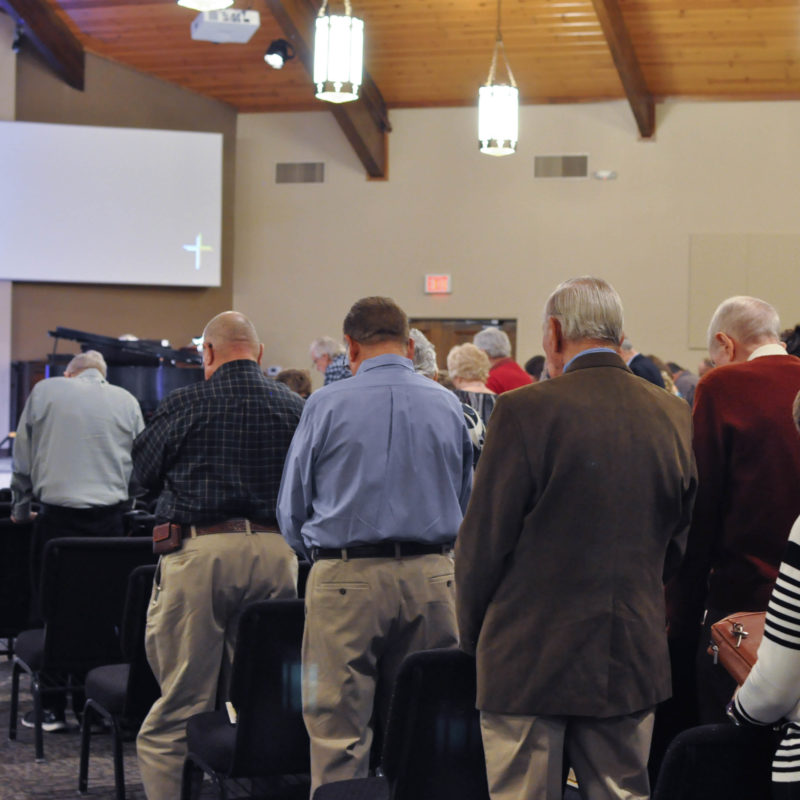 Prayer
We express our worship through prayer, showing our deep dependency on God as He leads our church. Prayer is the source of power for all that we do. Through the act of prayer we are submitting ourselves, our plans, and our desires to Jesus, the head of the church.
Giving
We express our worship through giving. As people of faith, we give faithfully, sacrificially, and generously out of a heart of joy. In giving to the work God is doing at Grace, we are displaying our belief that God is our comfort, security, and the One who satisfies. While God doesn't need our giving to advance His kingdom, He graciously allows us to play a part.
Equipping
We believe the church has been commanded to equip the saints through discipleship in our spiritual gifts and abilities, for the work of ministry and edification of the body.
Community
We believe that as members of God's family, we grow deeper in our walks with Jesus in community as we live life together. We do this by extending hospitality, bearing each others burdens, and praying for one another.
Community Groups
We believe that God has designed every person to live in deep and intimate community with other believers. Community groups are the primary place where we strive to live this out. These are small gatherings of people that meet to grow closer to Jesus and each other through the study of God's Word, prayer, accountability, sharing the Gospel, serving and living life together.
Sharing
We believe that disciples are called to make disciples. We do this by boldly sharing the Gospel in both word and deed with those around us and throughout the world.
Local
As a means of boldly sharing the Gospel, we intentionally make an effort to reach people in the greater Fort Worth area by developing a plan for church members to engage in local missions. By examining community needs and our resources, we provide opportunities to make a difference for Christ locally, which will include on campus outreaches and partnering with other local organizations.
National & International
As a means of boldly sharing the Gospel, we desire to be a sending church, where we share, contribute and support various missionaries and church plants in unreached and needy areas of our state, country, and around the world. As the spirit leads, we do this financially, through prayer, and by sending short-term teams to encourage and join the work.